Home
>
How to apply for credit?
Here is a few basics that you will need to know before applying for credit with Go Delivery and CIM Finance.
Step 1: Go to the product you wish to purchase and select the options available (if applicable)
Step 2: Select the number of repayments months
Step 3: Click on apply for credit. You'll be automatically redirected to the credit application page.
Step 4: Enter your name, address, phone number & email address
Step 5: Are you already a customer? Select yes or no
Step 6: Accept terms & conditions and click on Apply for Credit!
2. Wait for our delivery team to confirm the product availability
Check for your email inbox (or junk); you'll receive a first email to confirm the application receipt. Our delivery team will be checking the availability of the product you have ordered. We would recommend you to sit back, relax and enjoy your favourite tv shows or maybe even a good movie.
Our delivery team will be sending you a confirmation email so make sure you check your email inbox (or junk) to continue with the application. Your product is in stock and is awaiting for the credit to be approved. You only have to click on the link to follow the next step towards your credit purchase!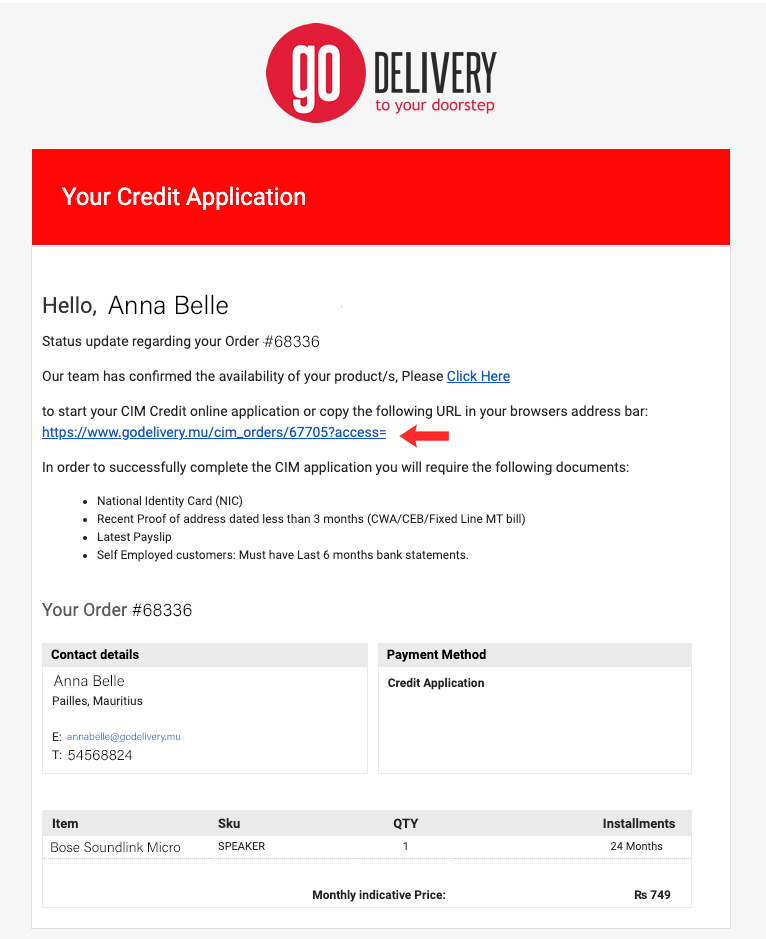 4. Apply for Credit on CIM Finance Portal
Follow these 10 Simple steps to apply for your credit. Credit application usually gets approved within 24 hours!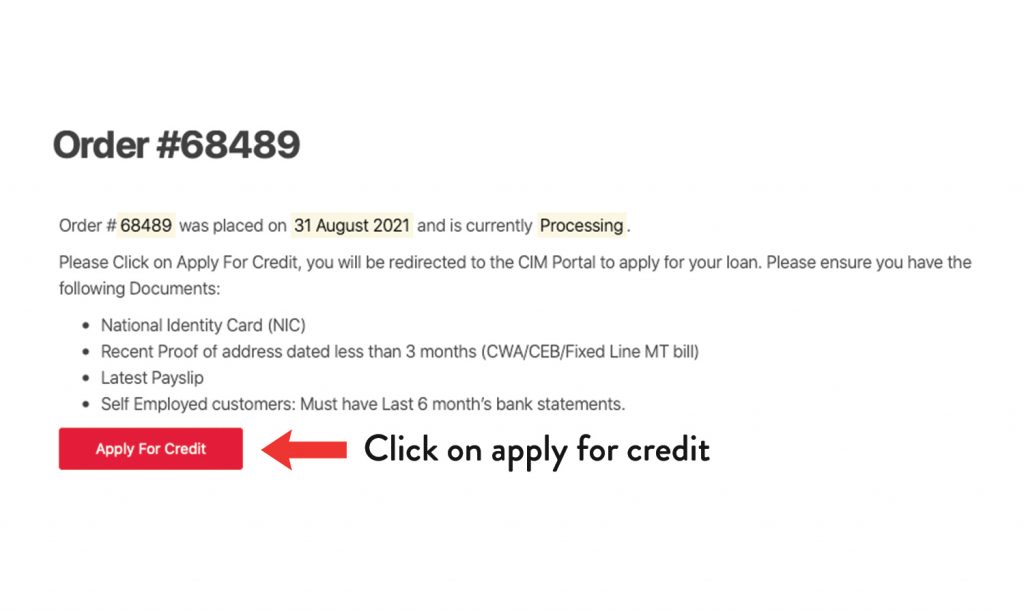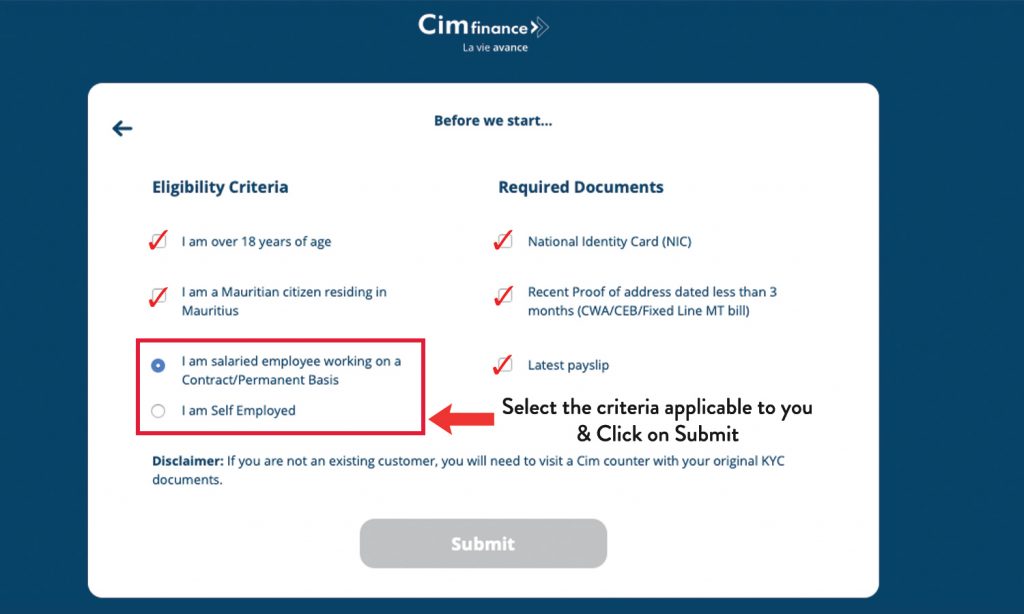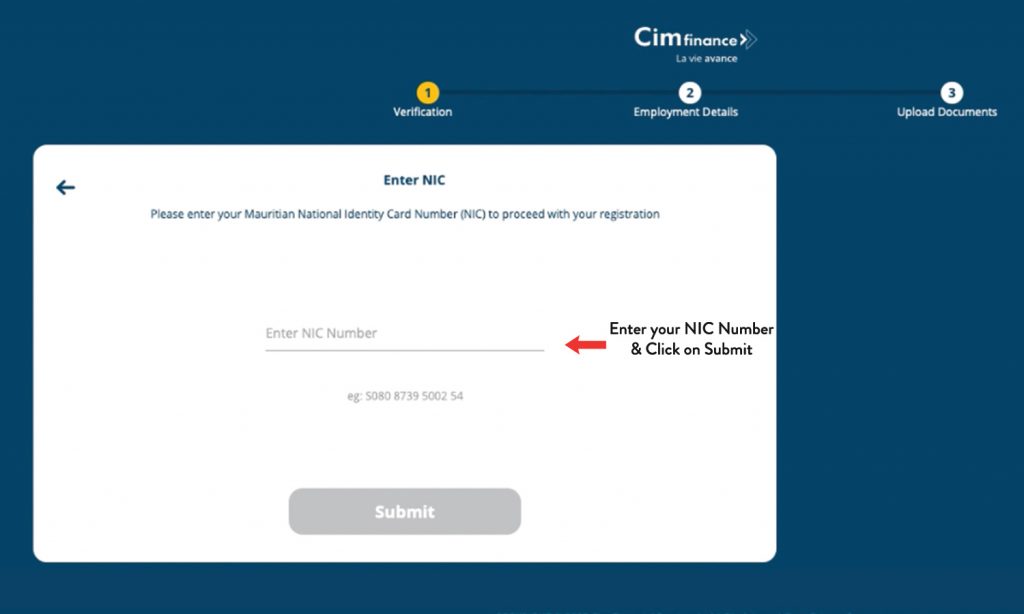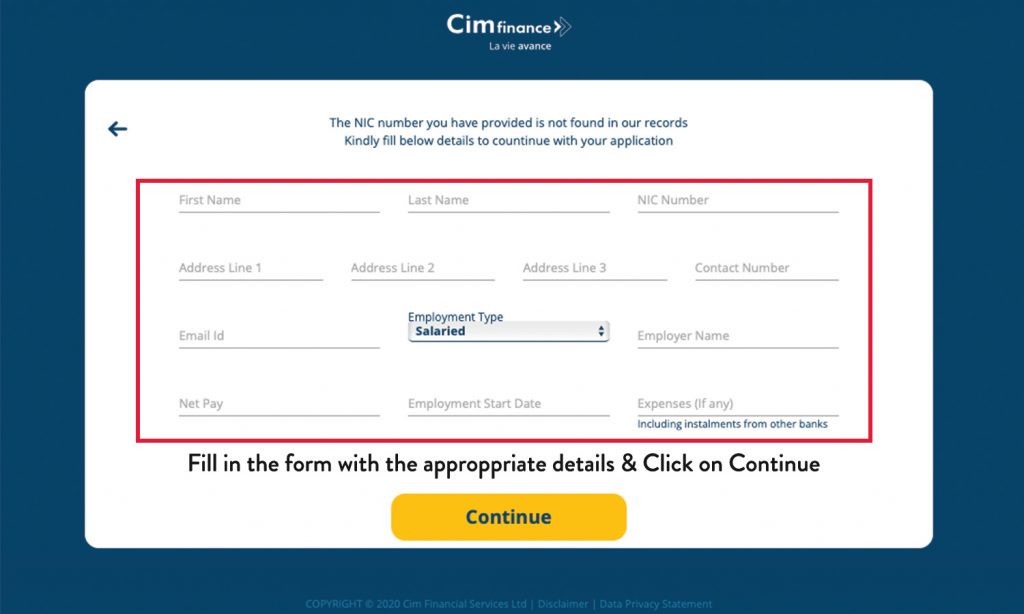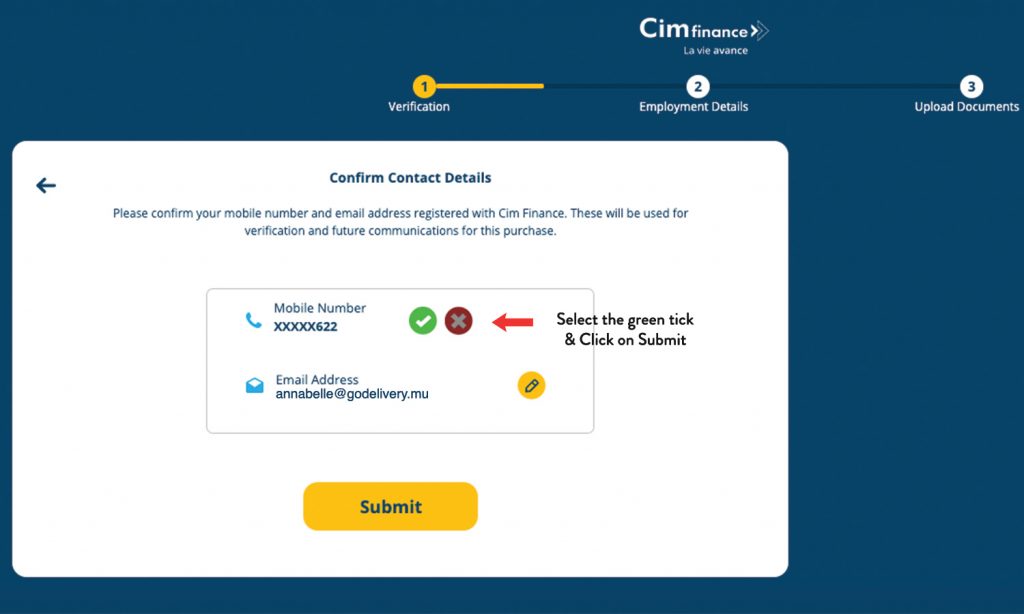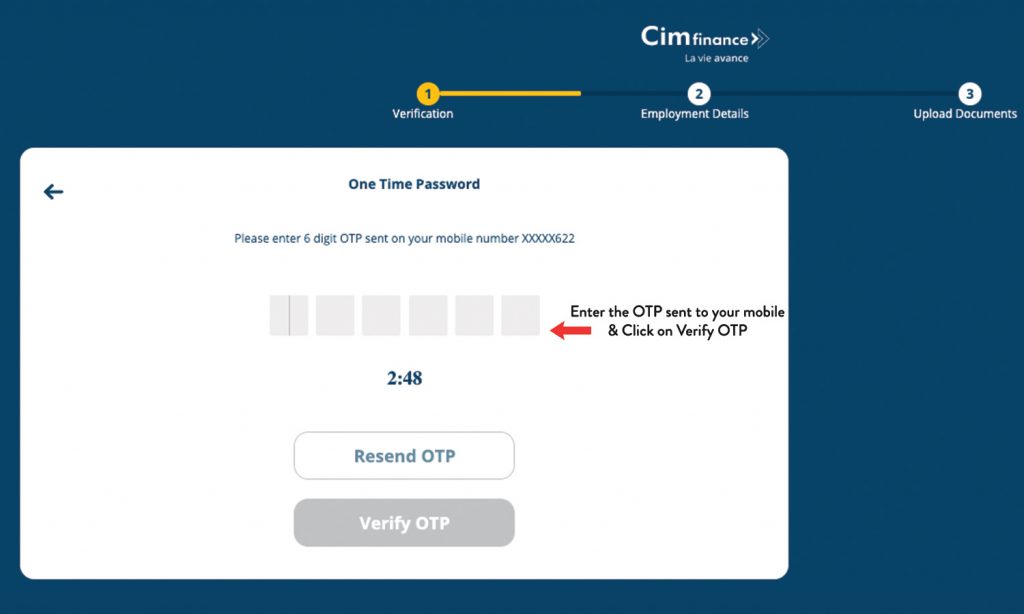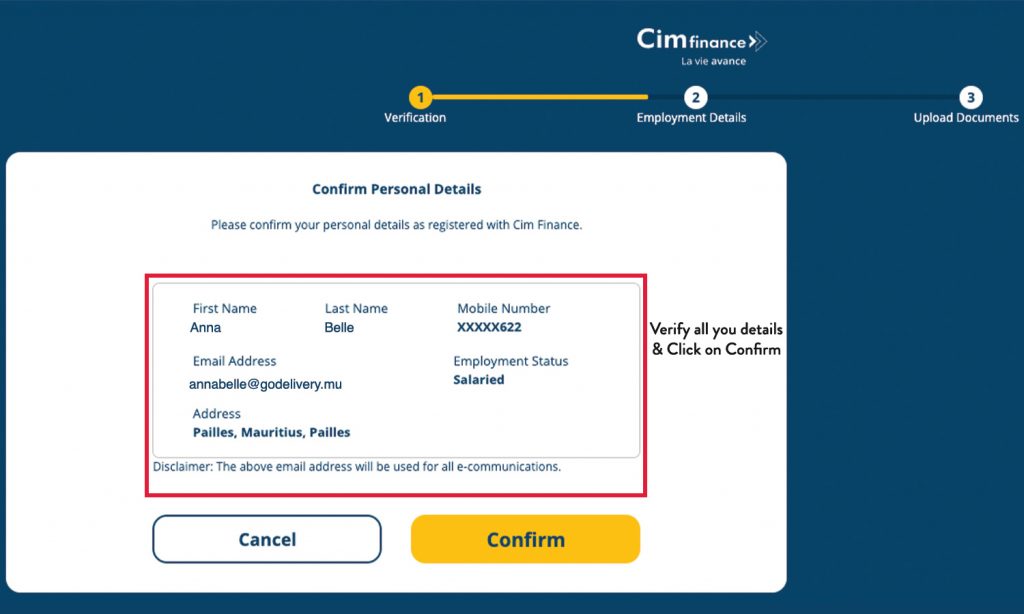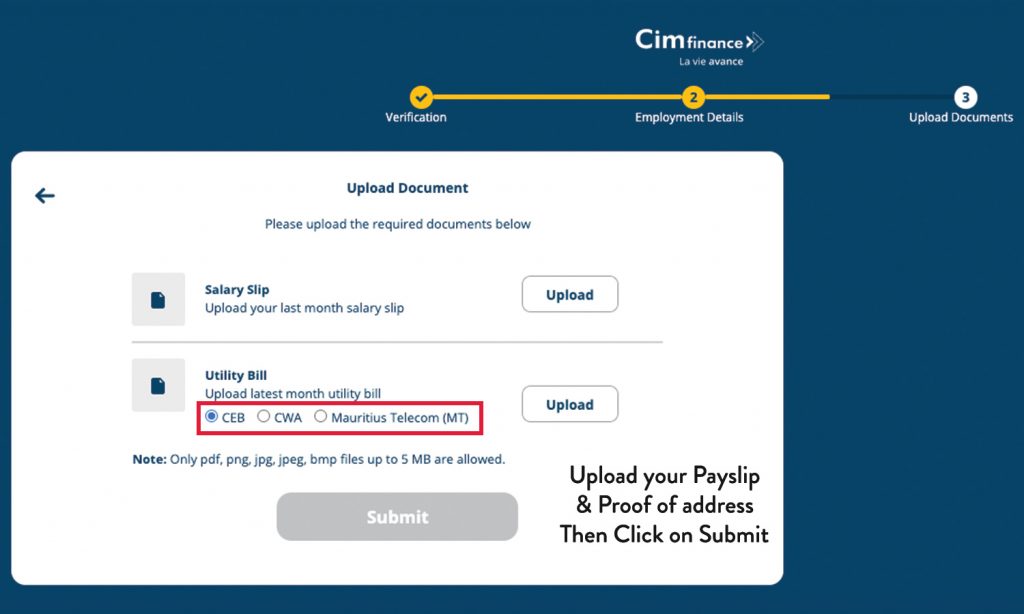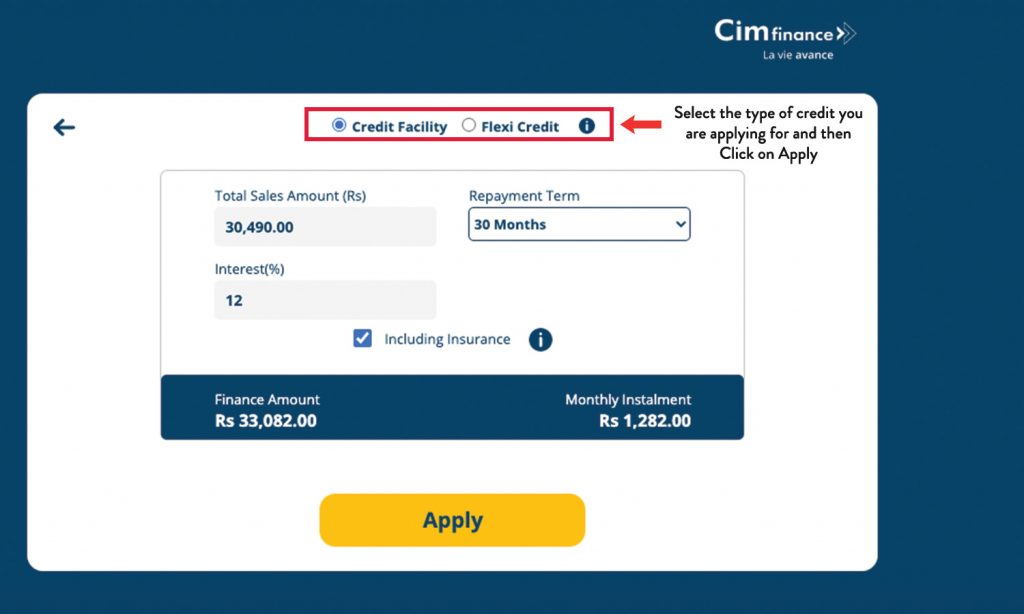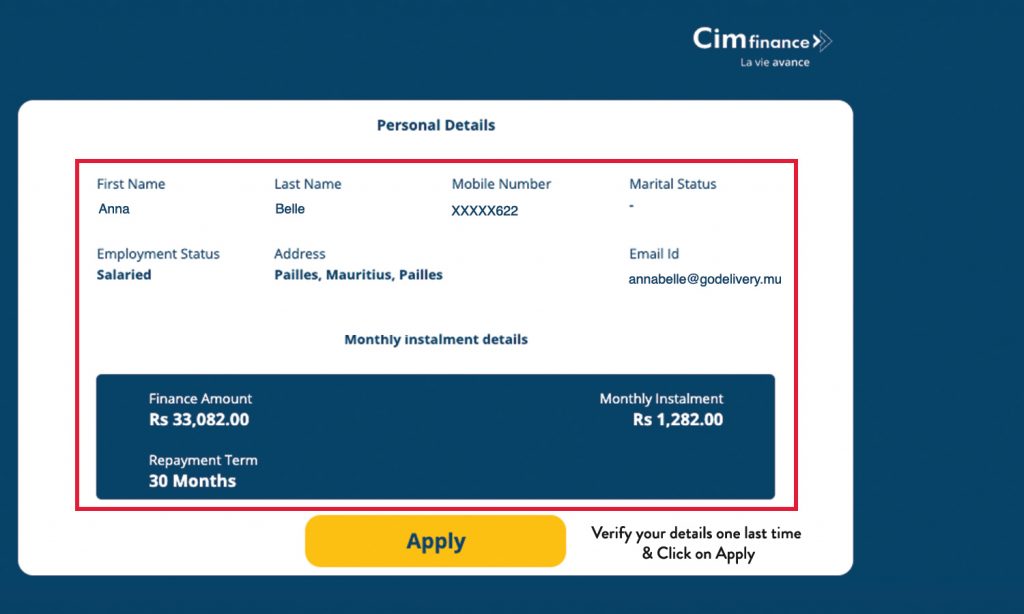 5. You credit has been approved!
Your credit has been approved and is ready to be delivered to your doorstep! Don't forget to ensure that you are the one receiving the product as we will require your signature on the delivery note. The credit applicant needs to be the one signing the delivery note. 
Ready? Buy your favourite products now with us on GoDelivery!